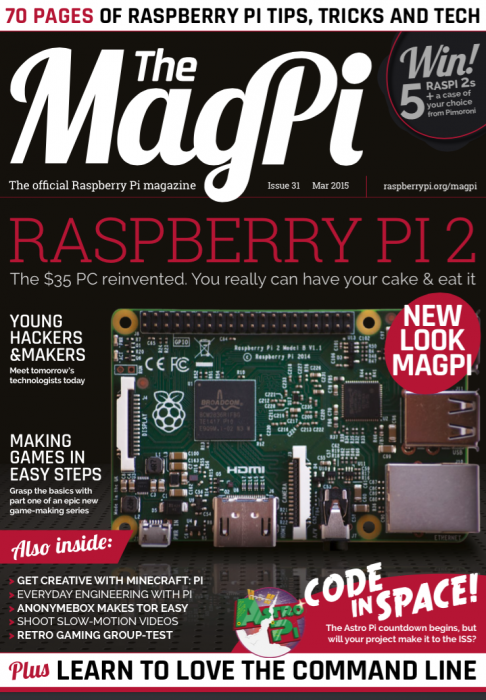 Community-driven magazine The MagPi has got a new home!
Now on issue 31, the Raspberry Pi Foundation has acquired the magazine as an ongoing project and is publishing it in-house. With the change of ownership and editorial team comes a complete layout redesign, as you can see above. The community will still be very much involved, but you can expect much stricter editorial standards and higher quality articles because of the Foundation now being behind it.
I personally think this is an excellent move. The content of The MagPi was always very good, but with the redesign and the establishment of a new editorial team under the leadership of Pi journalist Russell Barnes (of RasPi.Today and other existing magazines), I fully expect the magazine to go from strength to strength and become a print publication before long.
You can read the launch announcement on the Foundation's blog here.