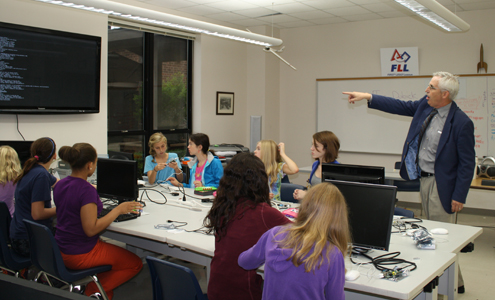 This has just been announced on the Foundation blog, so I thought I'd promote it here as well as it's a brilliant idea.
The Raspberry Picademy will be a free professional development experience for UK-based primary and secondary teachers. Over the course of two days, (14th – 15th April 2014), 24 applicants will get hands-on experience at Pi Towers in Cambridge, and discover the many ways in which the Raspberry Pi can be used in the classroom, working with a team of experts.
So, if you're a primary or secondary teacher and you're interested in learning how to use the Pi, and you meet the other criteria specified here, then apply now!