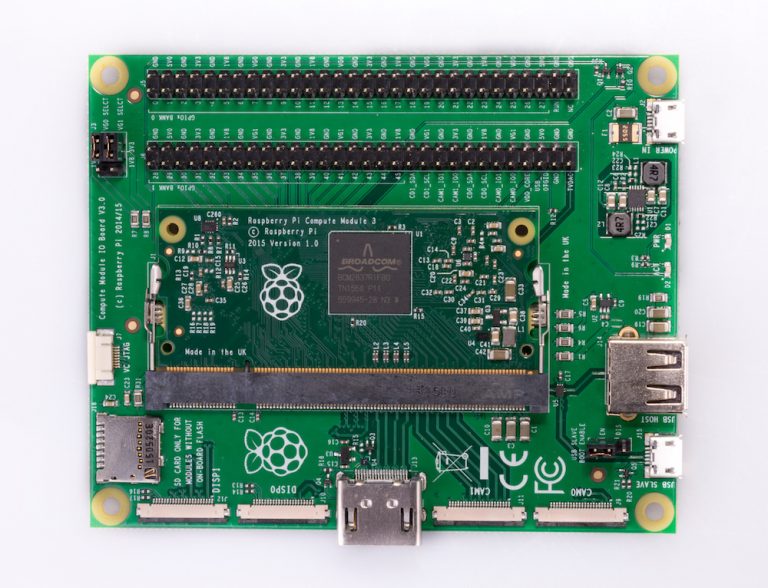 Raspberry Pi has just announced the launch of two new versions of the Raspberry Pi Compute Module. The two versions, known as CM3 and CM3L (lite) feature the Pi 3's BCM2837 CPU and 1GB of RAM, an upgrade from the 512MB of the CM1. Also released is a new version of the development board which breaks out all the interfaces, pins and slots that are available to the CPU. The lite version "still has the same BCM2837 and 1Gbyte of RAM but brings the SD card interface to the module pins so a user can wire this up to an eMMC or SD card of their choice."
They've kept the form factor roughly the same, although as James Adams, Hardware Lead at Raspberry Pi, comments:
The CM3 is largely backwards compatible with CM1 designs which have followed our design guidelines. The caveats are that the module is 1mm taller than the original module and the processor core supply (VBAT) can draw significantly more current and consequently the processor itself will run much hotter under heavy CPU load – i.e. designers need to consider thermals based on expected use cases.
The new Compute Modules and development board are available from element14 and RS Components.