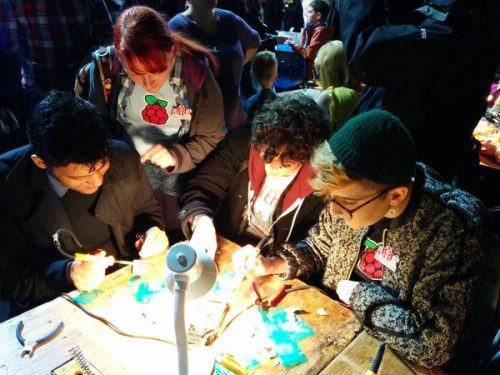 The Raspberry Pi Foundation has just announced that they are holding a Digital Making day for youngsters on the 23rd August (which is my birthday, but let's ignore that for now… God knows I'm trying to). To apply, you need to be aged between 12 and 18, living in the UK, and free on Tuesday 23rd August 2016. They're planning on doing some filming with those people who are selected, so you also need to be comfortable with that. No experience is necessary, just a willingness to make things and get excited about it!
The Foundation is willing to provide travel costs and (if you're coming a long way) accommodation costs too.
All you need to do to apply to attend the day is film a short video of yourself saying what you like to make, and what activities you get up to in the making arena. Don't panic – a video shot from your mobile will do. Then, you upload it somewhere (YouTube is really easy) and use the application form.
This is a really great opportunity to meet the Foundation people – they're really clever and friendly and you'll have a great day!