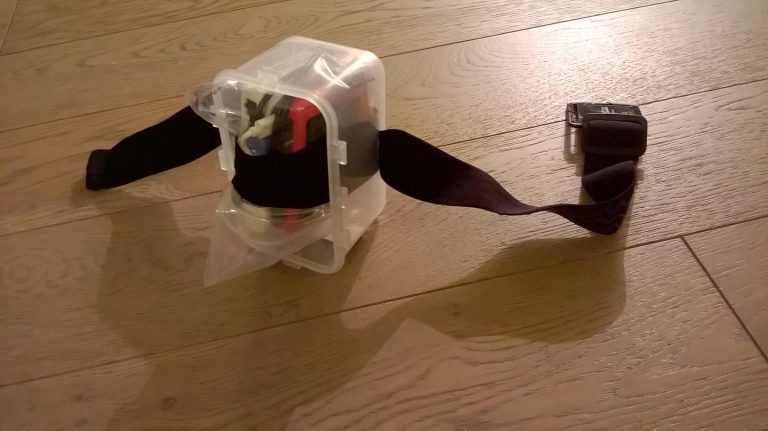 On 29th May (this Sunday!), Lee Bowyer will run the Liverpool Marathon in aid of Addaction – a UK-based drug and alcohol treatment charity. Whilst on the run, he will wear the Raspberry Kiss. The Kiss is a small Raspberry Pi-powered device (pictured) that allows people to track Lee as he runs the marathon (via a map on his website). At the same time, the device will be checking his home server (also a Raspberry Pi) to see if anyone has donated to his cause. If it picks up a donation, the worn Pi will be notified and will trigger a vibration alarm via an Adafruit motor. So, if you make a donation on Sunday after Lee has started, you will trigger the notification and give him a buzz and propel him onwards!
It's a fantastic idea and I wish Lee all the luck in the world with his run. If you'd like to donate, follow this link. Obviously, it's best if you wait until Sunday and that's why Lee has put up a sign-up form for a mailing list (scroll down a bit) that he will send out to shortly before he starts. If you want to send Lee a supporting tweet, this link will take you to his profile.
Big hug to Raspberry Pi for supporting him with this blog post.